MIT Schwarzman College of Computing Building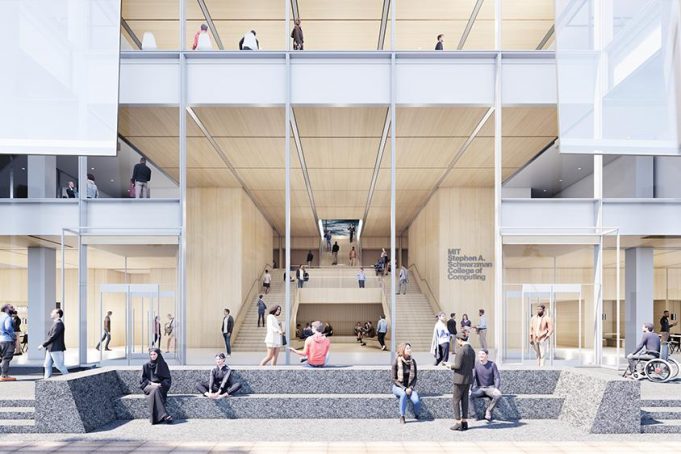 The MIT Schwarzman College of Computing is looking ahead to another milestone: a new building on the MIT campus to call home.

Scheduled for completion in summer 2023, the building will provide state-of-the-art space for computing education and research. It will also serve as a nexus for interdisciplinary work, engaging computer scientists as well as faculty and students in sciences and engineering, architecture and urban planning, business management, and the humanities and the arts. The building is being designed by Skidmore, Owings & Merrill, a firm that has created some of the most technically and environmentally advanced buildings in the world.

Located on Vassar Street, the building will link the MIT campus to vibrant Kendall Square, drawing thought leaders from academia, business, government, and the nonprofit sector. It will also encourage collaboration and breakthroughs within the Institute; for example, SCC faculty working on human intelligence and machine intelligence will now be next door to Building 46, home to the Department of Brain and Cognitive Sciences, the Picower Institute for Learning and Memory, and the McGovern Institute for Brain Research.

The new building will be a welcoming home for the next generation of MIT leaders in computing and AI, helping to share the college's exciting work with a global audience and opening the college to the world.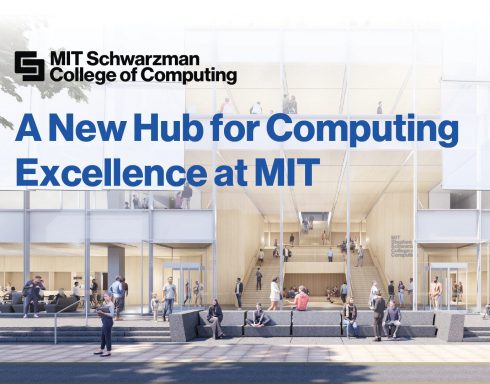 A New Hub for Computing Excellence at MIT
Designed to be a physical manifestation of the college's mission, the Schwarzman College of Computing building will engage faculty, students, and collaborators across a broad array of disciplines in computing and AI education, research, and innovation, and will serve as a foundation for computing breakthroughs at MIT.