Infinite Mile Awards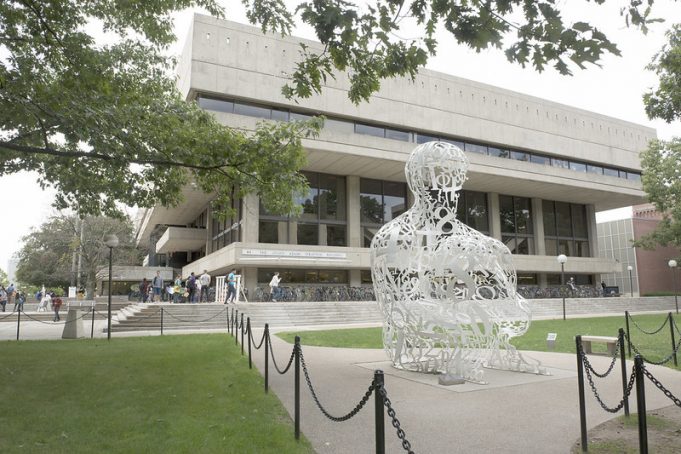 Overview
The Infinite Mile Awards support the Institute's objectives for excellence. The awards recognize and reward members of the MIT Schwarzman College of Computing's (SCC) administrative, support, sponsored research, and when appropriate, academic staff. We encourage you to nominate peers, colleagues, supervisors or supervisees within your DLCs.
Eligibility
MIT employees holding a regular appointment are eligible — this includes support and service staff, administrative staff, post docs, scientific research staff, and senior research scientists/engineers. An employee can be nominated as an individual or as part of a team. 

Visitors, temporary employees, subcontractors, consultants, individuals on voucher payroll, and professors are ineligible.
Categories & Criteria
The awards are presented in four categories at an annual ceremony each spring.
Excellence: Successful nominees are individuals or teams (generally no more than five people) whose work is of the highest quality. The nominations should focus on individuals or teams whose contributions, directly or indirectly, are particularly valuable to advancing their unit, SCC, and MIT's core mission of producing first-rate, innovative research, scholarship, and teaching. Nominations should specify the nature of the contribution and describe its relevance and value to the core mission.
Diversity & Community: Successful nominees demonstrate a desire to make their workplace a more inclusive and welcoming environment through their actions. They help create a sense of community and lead by influence to generate a positive culture of acknowledgment and appreciation where everyone is included and everyone's contribution is valued.
Institutional Cooperation: Successful nominees welcome and make the most of opportunities to collaborate across units. They contribute to cross-functional efforts, embrace the needs and values of the Institute, and are generous with their time and knowledge.
Unsung Hero: Successful nominees are individuals who often work behind-the-scenes, carrying out duties that are essential to the smooth operation of their unit. Characteristics of an unsung hero include taking initiative without being prompted, is reliable, persevering, and results-oriented.
Employees who are nominated should not be under any disciplinary action during the award period and have been in their current position for at least one year.
Who May Nominate
Any MIT employee (e.g., support and service staff, administrative staff, postdocs, research staff, senior research scientist/engineers, faculty) may nominate one or more individuals or teams of individuals employed in the offices, labs, departments, and centers within the SCC.
Nomination Process
Members of the SCC community are invited to submit nominations to the head of the unit in which the prospective nominee is appointed. Unit heads will decide which nominees to submit to the Dean's Office for consideration. The Dean's Office encourages every unit to nominate at least one person or team.

If a staff member wishes to nominate a colleague but is unsure which unit head is responsible for coordinating the nomination, please contact Eileen Ng or Diane Ramirez-Riley in the SCC Dean's Office.
Preparing & Submitting Nominations
Submit your nomination online by completing the brief Infinite Mile Award form. All submissions must include a nomination letter with supporting documentation and examples for why the individual or team is being selected. There should only be one form and one lead nominator per nominee.

Staff members are encouraged to check with the AO in their relevant unit regarding the deadline for their DLC. REMINDER: Nominations must be submitted to the Dean's Office by the AO or unit head. Nominations are due to the Dean's Office by April 16, 2021.
2021 Infinite Mile Awards Program Schedule
April 16: Deadline for nominations (submitted to the SCC Dean's Office through the nominee's unit head or AO)
May 17: Winners announced
June 15: Awards ceremony at 3 pm
Selection Committee
The members of the 2021 Infinite Mile Awarda selection committee include:
David Kaiser, Associate Dean, Social & Ethical Responsibilities of Computing
Eileen Ng, Assistant Dean for Administration
Yumi Yasutake, Assistant Dean for Development
More information about the Institute-wide Excellence Awards and local programs can be found on the Human Resources website.