The future is now
Photo: Mr. Cole_Photographer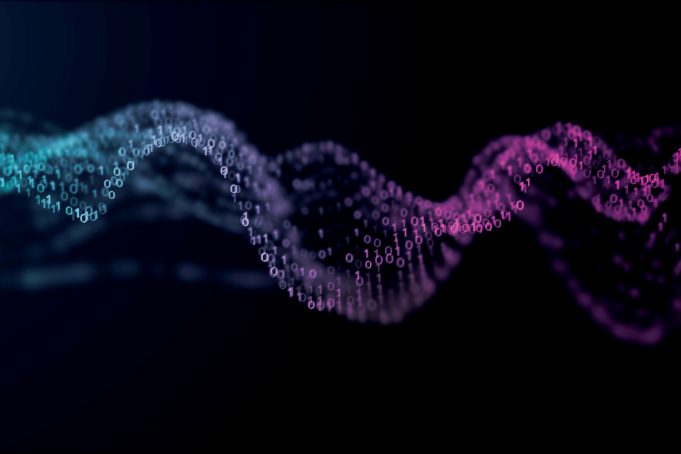 Photo: Mr. Cole_Photographer
Schwarzman College of Computing inspires bold vision for MIT.
April 23, 2020
---
From the earliest days of computer science (CS) and artificial intelligence (AI), MIT has been a global leader in these fields. Now, the MIT Stephen A. Schwarzman College of Computing will take MIT's next leap into the future, to develop boundary-breaking advances in CS, AI, and computing across disciplines, while rigorously attending to their ethical and societal dimensions. As this bold new endeavor gets under way, MIT faculty members and students describe their vision for how the Schwarzman College will transform interdisciplinary learning, research, and discovery.
Commentators
Eran Ben-Joseph is a professor of landscape architecture and urban planning in the Department of Urban Studies and Planning. His research and teaching include urban and physical design, standards and regulations, sustainable site planning technologies, urban retrofitting, and public interest technology.

James DiCarlo is the Peter de Florez Professor of Neuroscience, head of the Department of Brain and Cognitive Sciences, an investigator at the McGovern Institute for Brain Research at MIT, and a co-director of MIT's Quest for Intelligence. His research centers on understanding the neuronal representations and computational mechanisms that underlie visual object recognition in primates.

Eden Medina PhD '05 is an associate professor in the Program in Science, Technology, and Society in the MIT School of Humanities, Arts, and Social Sciences. Her research explores technology as a means to understanding historical processes. She is particularly interested in the history of science and technology in Latin America and the ways that political projects shape — and are shaped by — technology.

Asu Ozdaglar SM '98, PhD '03 is deputy dean of academics for the MIT Schwarzman College of Computing, head of the Department of Electrical Engineering and Computer Science (EECS), and the School of Engineering Distinguished Professor of Engineering. She is affiliated with the Laboratory for Information and Decision Systems and the Operations Research Center. Her research focuses on problems that arise in the analysis and optimization of large-scale dynamic multiagent networked systems, including communication networks, transportation networks, and social and economic networks.

Aman S. Patel '20 recently completed his undergraduate studies in computer science and molecular biology with a particular interest in machine learning and data science as applied to biology and health care. He is now pursuing a master's degree at MIT. Patel has been a Landsman Undergraduate Research and Innovation Scholar in MIT's Advanced Undergraduate Research Opportunities Program. He is also a research intern at the MIT Computer Science and Artificial Intelligence Laboratory (CSAIL).

Georgia Perakis is the William F. Pounds Professor of Management at the MIT Sloan School of Management. As a professor of operations research/statistics and operations management, and co-director of the Operations Research Center, Perakis teaches and conducts research on analytics, optimization, revenue management, supply chains, energy, and health care. Her goal is to help enterprises and individual leaders understand and utilize the power of data.

Daniela Rus is the deputy dean of research for the Schwarzman College, director of CSAIL, and the Andrew and Erna Viterbi Professor of Electrical Engineering and Computer Science. Her research focuses on robotics, mobile computing, and data science.

Harini Suresh '16, MNG '17 is a doctoral candidate in computer science in EECS. Her research centers on the societal implications of machine learning, including deep-learning approaches to machine-guided medical decision making. Her goal is to make these automated systems easier to understand and to use responsibly.

Mattie F. Wasiak '20 is a master's candidate in computer science with an artificial intelligence concentration. Wasiak, who recently completed an SB in computer science at MIT, is applying machine learning and statistical techniques to challenges such as optimization of patient care in neonatal intensive care units, detection of employer bias in job postings, and improved patient outcomes in treating sepsis and hypertension.
How does the Schwarzman College of Computing leverage existing strengths at MIT and fuel new forms of interdisciplinary learning and collaboration?
SURESH: The college offers new incentives and opportunities to develop the computer science field — and computing applications in many different fields — thoughtfully and responsibly. MIT has a lot of influence, and we can demonstrate that it is both important and possible to commit time, space, and resources to teaching and researching computing in a way that incorporates ethical and societal considerations.

BEN-JOSEPH: The Schwarzman College means we can conduct research that examines the complexities of society's relationship with new and expanding computational technologies, including issues of access and unintended negative consequences. It is a true collaborative and interdisciplinary hub that brings together unique MIT faculty who focus on the use and evolution of computing in artful and impactful ways, across many fields.

PERAKIS: What excites me about the Schwarzman College is that it will bring together people from across the Institute working in computing as it connects to predictive and prescriptive analytics, which involve extracting information from big data and using that information to create recommendations and predictive models. The new college gives MIT a great opportunity to utilize economies of scale and solidify our leadership in these areas.

WASIAK: I anticipate that the college will give researchers and students at MIT new, concrete opportunities to accelerate research in artificial intelligence and machine learning by drawing together individuals from diverse disciplines, such as health care and computer science.

RUS: Our scholars are laying the theoretical foundations of computing and applying those foundations to big ideas in computing and across disciplines. Some are even starting businesses based on their research.

MEDINA: I hope the college will change how our students approach questions of human-computer interaction. Studying how people use and interact with computer systems is important, but so is thinking about computers as part of a larger set of organizational, governmental, and community relationships. This sociotechnical approach broadens our understanding of how humans and computers interact and the ethical and policy implications of these interactions.

DICARLO: Breakthrough advances often come when people make a concerted effort to take on challenges that were previously deemed "in the future." This new endeavor requires us to break out of our research silos and collaborate in ways that go well beyond the boundaries of business as usual. That's really what MIT is all about, and I believe that the Schwarzman College within the MIT ecosystem will nucleate this — and many other — unprecedented, concerted efforts.
How will the Schwarzman College of Computing empower your research — and your field?
RUS: One example is a collaboration we launched between the Schwarzman College and the US Air Force. The goal is to make major advances in AI both to improve Air Force operations and address larger societal needs. There are 15 funded projects that will address a variety of topics, including foundational aspects of machine learning, new systems architectures for machine learning, optimization for scheduling and task allocation, weather prediction, autonomous vehicles training and control, and medical readiness.

DICARLO: My lab's work in visual object recognition and perception employs a "reverse-engineering" approach, which means that we use engineered neural networks, simulated on computers, as our alternative hypotheses or models for human visual processing. We then select among them using neural and behavioral data to discover even better models. My colleagues and I believe that strengthening our connections to MIT engineering and computing through the new college will allow us to generalize this reverse-engineering approach to other brain systems and other types of computational models, leading to major breakthroughs in human cognition, language, and emotional intelligence as well as in understanding the parallels and differences between human learning and machine learning.

OZDAGLAR: The college has an ambitious and holistic agenda for research in computing and at its intersections with several other disciplines. My group's research focuses on several aspects of human-computing interactions. For example, we look at how digital platforms may improve economic, financial, and social decisions. Conversely, we consider how human decisions may lead to market failures or strategic manipulation could result in platform malfunctions.

WASIAK: The Schwarzman College promises to advance data science, which is central to the work I do. My research leverages massive amounts of data from Beth Israel Deaconess Medical Center to find potential factors that may be affecting how often preterm infants leave their optimal oxygen saturation range. These insights will help close the loop between the researchers and clinicians.

PERAKIS: The focus of my research is developing predictive and prescriptive computational models and algorithms, with applications that range from retail to the energy sector, as well as how they relate to nonprofit organizations and health care. One of my current collaborations is with Lahey Clinic and is focused on addressing the opioid crisis by predicting overdose and prescribing the right treatment path for patients, in both holistic and personalized ways. The new college should advance work like this, which can have a positive influence on individual outcomes and on health care policy.

PATEL: Much of my work is in the field of computational biology, which entails using computational techniques to solve important biological problems. For example, computational biology has allowed us to make more effective patient diagnoses and gain a clearer picture of our underlying genetic regulatory mechanisms, among a multitude of other applications. Although MIT is already an established leader in the field, I believe the Schwarzman College will enable us to have even greater impact.

MEDINA: As a historian of technology who studies the relationship of computer technologies to processes of political change, I am excited that the college has made the social and ethical responsibilities of computing part of its organizational structure. This commitment is central to teaching, but it also highlights an important and growing area of research and an opportunity to broaden the kinds of questions and methods used in the study of computing.

BEN-JOSEPH: My colleagues and I aim to drive urban science and computer science forward to integrate ethics, justice, public participation, policy, and design with statistics, data science, geospatial analysis visualization, robotics, and machine learning to craft equitable and innovative solutions to tomorrow's complex urban problems. The result: a new generation of data science, AI, and technology focused on solving the profound challenges posed by urbanization — and one that will be optimized to better serve the public interest.
What big questions do you want to see the college tackle?
MEDINA: The famed MIT mathematician Norbert Wiener remarked that instead of celebrating our technical know-how, we should give greater attention to questions of "know-what," or what we want — and don't want — our technologies to do. In an age of deep fakes, ubiquitous data collection, and the weaponization of social media platforms to promote misinformation, intolerance, and violence, it seems we need to be asking more "know-what" questions about technology.

OZDAGLAR: A distinctive feature of the college is its explicit focus on social impacts of computing. This motivates our broader community to investigate how advances in computing and AI will impact the work of the future and other societal priorities.

RUS: The college will expand and deepen the connection between computing and other disciplines. With an approach MIT President L. Rafael Reif calls "creating bilinguals," our students will be equipped to help us answer some of the major questions facing our field and our world.
---
This article originally appeared in the Spring 2020 issue of MIT Spectrum magazine.