Mentorship program encourages underrepresented graduate applicants in EECS
Photo: Unsplash and the WOCinTech stock OSS Creative Commons photo collection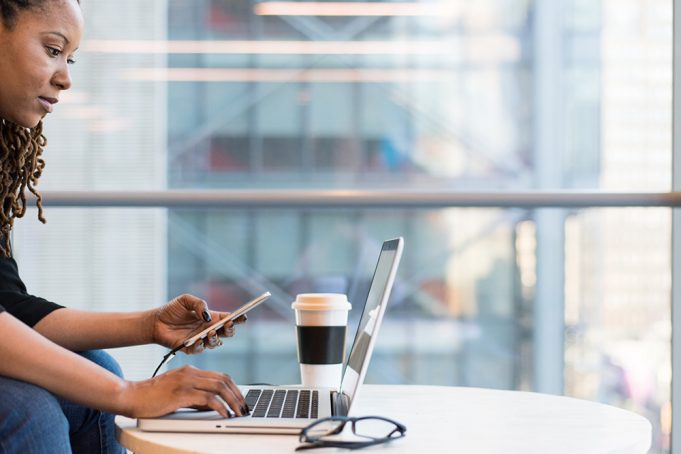 Photo: Unsplash and the WOCinTech stock OSS Creative Commons photo collection
Program pairs student mentors in electrical engineering and computer science with applicants from underrepresented backgrounds.
October 13, 2020
---
Many departmental diversity initiatives "start small," but in MIT's Department of Electrical Engineering and Computer Science, thinking small was never an option. With more than 700 enrolled doctoral students, MIT EECS is one of the largest research departments in the United States. Despite the department's size, only 5 percent of EECS doctoral students are underrepresented students of color, and only 22 percent are women, according to MIT Institutional Research and the MIT Registrar.
Now, with the launch of the Graduate Application Assistance Program (GAAP), a determined group of graduate students is hoping to boost those numbers. "We wanted to know what we could do, as students, to boost diversity from a graduate admissions standpoint, so we started discussing how to launch an assistance program," says Madeleine Laitz, a fourth-year PhD candidate within EECS. "The issue we encountered when trying to translate it to EECS is the sheer size of the department."
With over 3,600 applicants to the graduate program last year, the students behind GAAP knew they had to narrow their focus to a specific, achievable goal. "The responsibility of making the department reflect the diversity of amazing EECS students in the world should not fall on us as graduate students; but as a small piece of the puzzle, we're focusing on what we can control, and the outcomes that we can make possible," says Micah Smith, GAAP organizer and fifth-year PhD student in computer science in the Data to AI Lab. The resulting GAAP initiative will be one of the largest student-run graduate mentorship programs in the United States in its first year, pairing nearly 100 committed mentors with as many as 200 applicants from underrepresented backgrounds. Applicants and their mentors will work closely together throughout the fall semester to refine their applications. As the application deadline approaches, GAAP will additionally offer a series of office hours for program participants putting the finishing touches on their application materials.
Those application materials require a lot of thought. "If you're applying to grad school, it may seem simple at first," says Smith. "You send in materials including personal and research statements, plus your CV and transcript. You also need letters of recommendation sent out on your behalf. Those are relatively few materials, but for that reason each one has really high importance, so you have to be very careful and deliberate in order to make each material stand out." The process is complicated by issues of access and power. "Some applicants might be coming from elite schools where they worked with really well-respected professors, or they might have had work experience at top tech companies with a network of coworkers who've gone through PhD programs, so they have a lot of background on how to craft those materials. But many applicants don't have that extensive support from their network," Smith explains.
GAAP is working to demystify the process and help make each application count. "We hope a conversation will happen about organization, storytelling, impact," says Laitz. "Every word counts; the structure of it counts; the way the story is presented and told is a huge differentiator. Someone on the inside, who understands what the admissions committee hopes to see and what the grad student is expected to contribute, can help bring those qualities to the fore of the application."
Each of the 100 GAAP mentors will receive extensive training on how to productively and confidentially critique application and research statements, as well as guidance on the wide variety of resources available to graduate school applicants, such as fee waivers. "We also want to support students who aren't as early along in that process," Smith points out. "We want to have conversations about 'What are your plans for grad school?', 'What do you look for in an advisor?' So, in addition to working with the application materials, we want them to coach people to have the best possible experience."
The GAAP program is designed to increase applicants' confidence and encourage them to find the right program match for them, either within the Institute or outside it. "Hopefully, they'll go to a grad school program within MIT, but if they end up at a similar program within another school, and feel really good about it, that's a win, too," says Smith.
GAAP is a concerted effort made possible with the help of multiple student groups and offices within MIT, including THRIVE at EECS, the EECS Graduate Students Association, Graduate Women in Course 6, and the EECS Communication Lab, with support from the EECS Graduate Office and the Committee on Diversity Equity and Inclusion. Eligible applicants can learn more about the initiative, and sign up for GAAP until Nov. 8.