Masks for safety, money for food
Photos: Will Archer and Kristina Milligan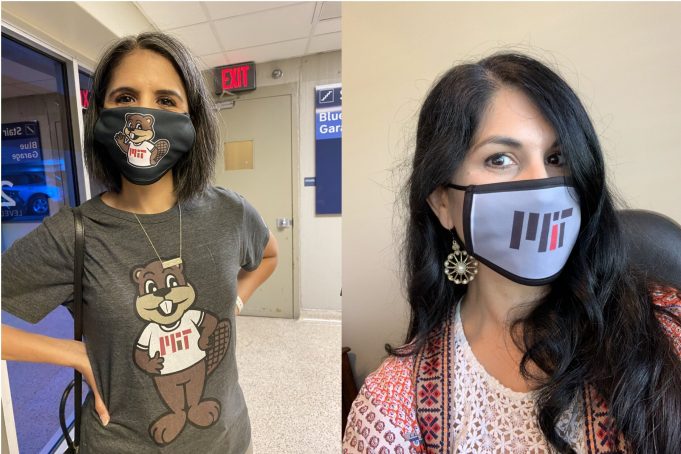 Photos: Will Archer and Kristina Milligan
MIT senior Will Archer puts his entrepreneurial skills to work while raising funds for a local food bank.
October 21, 2020
---
When the Covid-19 pandemic began, electrical engineering and computer science major Will Archer wondered, "How can I help people who are being hurt by the pandemic more than I am?"
He took note of calls for support from local food banks as Covid-19-related food insecurity became an escalating burden for many vulnerable people. And he started brainstorming ways to contribute.
Archer, now an MIT senior, found his answer when he was looking to buy an MIT-themed face mask online and realized there were likely many students searching for the same thing. He then had a realization: He could begin producing MIT-branded face masks and donate all the proceeds to local food banks.
Archer started working on the project in late May. "I've never done anything like this before, so it was a lot of research," he says.
He worked out the logistics of securing a licensing agreement with MIT, finding a manufacturer of good-quality masks, and researching business structures while simultaneously working a full-time summer internship at Bose, where he investigated product software vulnerabilities and tested new security protocols. By early July, he was able to launch Tech Masks, an unofficial source of MIT-branded face masks that donates all proceeds to The Greater Boston Food Bank.
This fall semester, Archer continues to manage Tech Masks and says the products have been popular. "The pandemic is one of the most impactful events to happen in my lifetime," said Archer. "I felt I needed to find a way to help."