Fotini Christia named director of the Sociotechnical Systems Research Center
Photo: MIT Political Science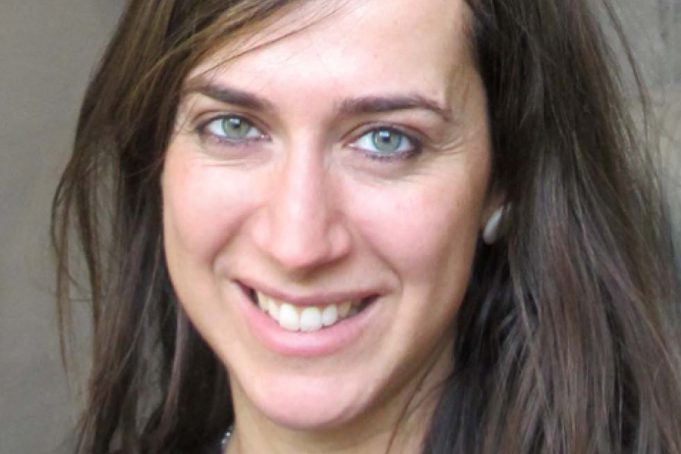 Photo: MIT Political Science
Political science professor will spearhead the Institute's interdisciplinary center that studies high-impact, complex societal challenges.
October 14, 2020
---
Professor Fotini Christia has been named the director of the Sociotechnical Systems Research Center (SSRC) at MIT.
A professor in the Department of Political Science, Christia stepped into her new role with SSRC on Oct. 1. The interdisciplinary center, part of the Institute for Data, Systems, and Society in the MIT Stephen A. Schwarzman College of Computing, focuses on the study of high-impact, complex societal challenges that shape our world.
Christia succeeds Ali Jadbabaie, the JR East Professor of Engineering, who has led SSRC since 2016. Jadbabaie recently stepped down to become the new head of the Department of Civil and Environmental Engineering.
"Fotini's breadth as a social scientist, on-the-ground approach, use of data science and computational techniques, and application of novel methods to understand how societies are being shaped in diverse areas, made her a natural fit to lead SSRC into the next chapter," says Daniel Huttenlocher, dean of the MIT Schwarzman College of Computing. "I'm delighted to welcome her and look forward to collaborating on behalf of the college and the Institute."
Christia's research interests deal with the political economy of conflict and development in the Muslim world, for which she has done extensive experimental and survey-related fieldwork in Afghanistan, Bosnia-Herzegovina, Iraq, and Yemen. She is presently using cellphone and social media data in ongoing research on refugee return in Syria, and on gender-based violence in Egypt during Covid-19.
She is the author of "Alliance Formation in Civil War" (Cambridge University Press, 2012), which rationalizes that warring group alliances are not eternally divided along ethnic or religious lines, but rather are dynamic, formed for more instrumental reasons that often reflect shifts in the balance of power. Her book was awarded the Luebbert Award for Best Book in Comparative Politics, the Lepgold Prize for Best Book in International Relations, and a Distinguished Book Award from the International Studies Association.
Her research has also appeared in Science, Review of Economic Studies, IEEE Transactions on Network Science and Engineering, and American Political Science Review, among other journals, and her opinion pieces have been published in Foreign Affairs, The New York Times, and The Washington Post. She has been awarded an inaugural Andrew Carnegie fellowship and a Harvard Academy fellowship.
A native of Greece, where she grew up in the port city of Salonika, Christia moved to the United States to attend college at Columbia University. She graduated magna cum laude in 2001 with a joint BA in economics–operations research and an MA in international affairs. She joined the MIT faculty in 2008 after receiving her PhD in public policy from Harvard University.