New and Incoming Faculty (2021)
EECS Faculty
Four new faculty in the Department of Electrical Engineering and Computer Science (EECS), which jointly reports into the Schwarzman College of Computing and the School of Engineering, have either recently started or have accepted a position at MIT.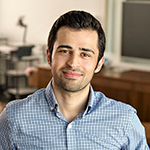 Mohsen Ghaffari joins MIT in EECS' Faculty of Computer Science (CS) in April 2022, arriving from ETH Zurich. Noted for his work on distributed and parallel algorithms, he received the 2017 Association for Computing Machinery (ACM)-European Association for Theoretical Computer Science Principles of Distributed Computing Doctoral Dissertation Award and earned honorable mention for the 2017 ACM Doctoral Dissertation Award. He received a 2019 starting grant from the European Research Council.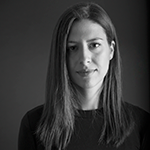 Mina Konakovic Lukovic joins MIT as an assistant professor in EECS' Faculty of Artificial Intelligence and Decision-Making (AI+D) in July 2022. She has been a Schmidt Science Postdoctoral Fellow at MIT's Computer Science and Artificial Intelligence Laboratory (CSAIL), mentored by Professor Wojciech Matusik. Her research focuses on computer graphics, computational fabrication, 3-D geometry processing, and machine learning, including architectural geometry and the design of programmable materials.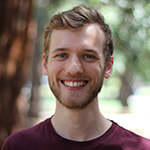 Vincent Sitzmann joins MIT as an assistant professor in EECS' Faculty of AI+D in July 2022. He has been a postdoctoral associate with MIT professors Joshua Tenenbaum, William T. Freeman, and Frédo Durand, the Amar Bose Professor of Computing, at CSAIL. His research interests lie in the self-supervised learning of neural representations of 3-D scenes and their applications in computer graphics, computer vision, and robotics. His goal is to allow independent agents to reason about our world given visual observations, such as inferring a complete model of a scene with information on geometry, material, and lighting from only a few observations, a task that is simple for humans but currently impossible for AI.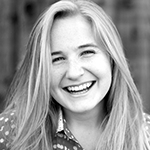 Tess Smidt joined as an assistant professor in EECS' Faculty of Electrical Engineering in August 2021. She was the 2018 Alvarez Fellow in Computing Sciences at Lawrence Berkeley National Laboratory, where she designed neural networks from first principles for rich data types such as geometry and scientific data. As an undergraduate at MIT majoring in physics and minoring in architecture, she engineered giant neutrino detectors in physics professor Janet Conrad's group and created a permanent science-art installation on MIT's campus called the Cosmic Ray Chandeliers.
Shared Faculty
Searches are underway to fill 25 new faculty positions to be shared between the college and an academic unit in one of the five schools. Hires in 2020—2021 include: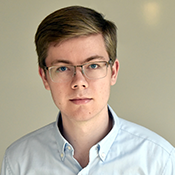 Connor W. Coley, the Henri Slezynger (1957) Career Development Assistant Professor,
joined the Department of Chemical Engineering (ChemE) in July 2020. He was formally appointed to a shared position between the college in EECS' Faculty of AI+D and ChemE in July 2021. Prior to his MIT arrival, he was a postdoctoral researcher at the Broad Institute of MIT and Harvard. His research interests are in how data science and laboratory automation can be used to streamline discovery in the chemical sciences.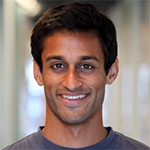 Manish Raghavan joins as an assistant professor in a shared position between the college in EECS' Faculty of CS and the MIT Sloan School of Management in September 2022. Before his arrival at MIT, he is to serve as a postdoctoral researcher at Harvard University's Center for Research on Computation and Society starting in fall 2021. His primary interests lie in the application of computational techniques to domains of social concern, including algorithmic fairness and behavioral economics, with a focus on the use of algorithmic tools in the hiring pipeline.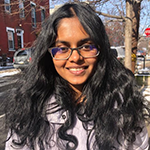 Nidhi Seethapathi joins as an assistant professor in January 2022 in a shared position between the college in EECS' Faculty of AI+D and the Department of Brain and Cognitive Sciences. She has been a postdoctoral researcher at the University of Pennsylvania. Her research goal is to build computational predictive models of human movement with applications in autonomous and robot-aided neuromotor rehabilitation. She will lead a research group at MIT to realize this goal through modeling and experiments.
---
Related Links